You're in for a fun post today! Today I am writing about my film festival bucket list. While I have a regular bucket list, I have an interesting selection of film festivals that I want to go to. One of my list items is to travel to a minimum of 10 countries, and what better way to see the world and other parts of the United States than through a film festival? If I had the money, I'd spend my time traveling the globe, bouncing from festival to festival…But I can't do that just yet. Possibly in the next year or two, with the right amount of money saved, I will choose another festival to go to. Back in January, I attended Sundance Film Festival (So it's not on the list) and wanted to start a trend of hitting up film festivals every year (If my job and bank account will allow it). I really enjoyed visiting a place I had never been before and doing what I love to do- which is seeing movies, travelling, and discovering new foods.
Below is a list of film festivals I hope to attend someday soon. There are hundreds of film festivals that occur throughout the year, but these are just of few of my definite must-sees:
Cannes  Film Festival (Cannes, France)- The most prestigious of film festivals and among the most fashionable events in the world (Probably after the MET Gala), with only the most refined display of world cinema, Cannes is allusive and alluring. It's so prestigious, only industry insiders and taste-makers are invited to the extravagant events along the French Riviera. I know that this one will take some time, but it would be well worth the wait.
South by Southwest (Austin, TX)- A powerhouse of film, technology, and music, SXSW seems to be well worth the admission price (A Platinum Pass available for the early bird price of $1,150), with industry leaders from every category packing the city. Austin itself is a pretty great destination too, with many cultural landmarks to visit, and an amazing food and beverage scene you could only find in the great state of Texas.
Toronto International Film Festival (Toronto, Canada)- TIFF is one of the biggest film festivals in the world, with a slate of 300+ films and a draw of over 480,000 people annually. It's one of the highest industry-attended festivals there is, but the industry intermixes with the audiences and volunteers. At Toronto, there's every film for every taste- from buzz-worthy Oscar contenders, to obscure art house films.
Venice Film Festival (Venice, Italy)- The world's oldest film festival and one of the most prestigious, Venice Film Festival occurs at the same time as the Venice Biennial, a grand celebration of art and culture in the city. Considered a trifecta with Berlin and Cannes, Venice provides one of the world's most romantic backdrops, and a high-class slate of films with the industry's most renowned artistic talents.
Berlin International Film Festival (Berlin, Germany)- Held simultaneously with the European Film Market, the Berlin International Film Festival is ranked as the world's highest publicly attended film festival. Also one of the world's most prestigious festivals, Berlin showcases only the finest in world cinema. Berlin is an amazing destination- with a thriving art and party scene. It's definitely something to plan for.
Tribeca Film Festival (New York, NY)- Situated in the biggest and busiest city in the US, Tribeca is a great festival to attend for not only its buzz-worthy films and industry presence, but for its central location to New York City- the city that never sleeps. Because of this, Tribeca draws over 400,000 visitors annually. Although a very young festival, Tribeca's industry backing by Robert De Niro has helped its unprecedented growth.
Savannah Film Festival (Savannah, GA)- Presented by the Savannah College of Art and Design, Savannah Film Festival is one of the smallest festivals on this list, but it has been quickly growing in prestige with its lure of A-list talents and great film selections. One of the main reasons I'd love to go, is that it is located in my birth town, so I'm familiar with Savannah and its Southern charm that attracts people from all over.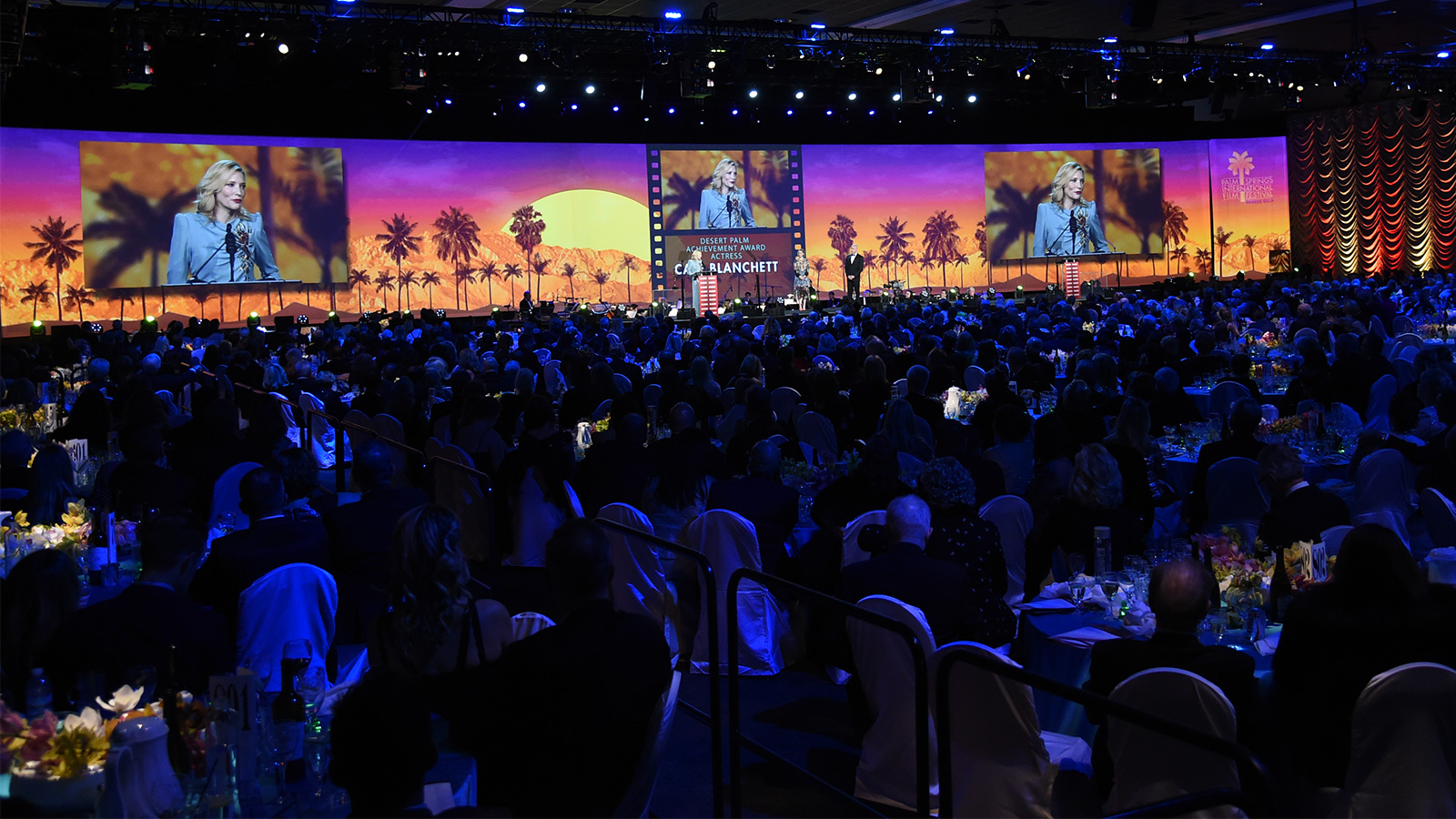 Palm Springs International Film Festival (Palm Springs, CA)- Located about two hours from Los Angeles, it's easy to see why the Palm Springs Festival is such a big draw to industry leaders and film goers. It's a great place for a quick getaway. Notable for showcasing critically-acclaimed American cinema, Palms Springs also is an incubator for international talents, some of which have gone on to be Oscar contenders.
Telluride Film Festival (Telluride, Colorado)- Held on Labor Day weekend, Telluride is a great escape for industry insiders and film lovers alike. Located in the airy mountains of Colorado, Telluride Film Festival provides a rustic paradise where you can enjoy nature and relax, and enjoy films. Another hot spot for awards season contenders and celebrity sightings, Telluride is worth the treck into the mountains.
Dubai International Film Festival (Dubai, UAE)- Even though the Dubai International Film Festival is fairly new, it has rocketed to A-list status due to its exotic location and draw to big-name celebrities. The festival in the past had an amazing slate of critically acclaimed American films, as well as some carefully curated World Cinema selections. The UAE's film industry has been growing. It recently became eligible to submit to the feature film category at this year's Academy Awards.
SOME RUNNER UPS
Tokyo International Film Festival (Tokyo, Japan)
Raindance Film Festival (London, UK)
Cairo International Film Festival (Cairo, Egypt)
Busan International Film Festival (Busan, South Korea)
San Francisco International Film Festival (San Francisco, CA)
Transylvania International Film Festival (Cluj-Napoca, Romania)
Beijing International Film Festival (Beijing, China)
Melbourne International Film Festival (Melbourne, Australia)
International Film Festival Rotterdam (Rotterdam, Netherlands)
Seattle International Film Festival (Seattle, WA)
What film festival do you think I should attend on my next big adventure? Comment below!
ADRIANA, THE CINEMA SOLOIST