Happy Halloween and happy day off (for me at least)! I'm really excited about the films that are coming out in the next couple of months. Summer is where most of the studio tentpoles are released, but Fall and Winter are where we see awards season contenders- the films that people claim that "no one" has seen come Academy Awards time. Today, I decided to see a much buzzed about film- The Handmaiden. In my determination to see this movie, I had to leave the comfort of the Angelika, and travel an hour by bus towards Downtown, to AMC Theaters! Luckily, the trek was well worth it. The Handmaiden is a visually stunning erotic thriller told in three exciting parts! I really don't want to spoil the twists for you, but I will give you a rundown.
Report Card
The Handmaiden
Starring: Min Hee-kim, Kim Tae-Ri, Jung-woo Ha, Jin-Woong Jo
Director: Chan-wook Park
Story: A+
Set in 1930's Japan-occupied Korea, "Count" Fujiwara (Jung-woo Ha) plans to scheme a mysterious heiress out of her fortune with the help of a pickpocket named Sook-Hee. Count Fujiwara employs Sook-Hee (Kim Tae-ri) as Lady Hideko's (Min-hee Kim) handmaiden in order to spy on her every move and convince the heiress to fall in love with the Count. He promises Sook-Hee the heiress' wardrobe as well as a portion of her fortune. Sook-Hee right away is entranced by the heiress, eager to be at her side and feels remorse over the con. During their companionship, Lady Hideko and Sook-Hee (going by the alias Tomako) develop a close bond, and later fall in love. Sook-Hee learns that Lady Hideko is held prisoner by her perverted uncle Kouzuki (Jin-woong Jo) who has trained her from childhood to perform readings of his antique erotica collection. Learning about Lady Hideko's life, Sook-Hee is determined for her to live a happier life without the Count or her uncle. Through a series of unexpected twists and turns, Lady Hideko gains her freedom, and finds a happy ending with Sook-Hee.
#Aesthetics: A
I must say, something I don't usually bring up is costumes! The costumes were amazing! You can tell every color, pattern, and silhouette were planned depending on the scene. An example is when Lady Hideko is plotting her escape, we see her in shades of green, and when we are viewing her from Sook-Hee's point of view, she is often shown in delicate colors and fabrics. Something else I noticed, is on Lady Hideko and Count Fujiwara's wedding night, the heiress is wearing a white robe with red flower details. From a distance, it looks as if she has spots of blood on her to signify the night's events. Too bad I don't have access to a digital copy for screenshots. I could do a separate post on the costuming alone. A couple shots are provided from the internet.
The cinematography was amazing, the ambiance, the closeups of the characters in their most pivotal moments. It was great. My favorite shots were the special readings, especially the one with Lady Hideko's aunt. The window behind her is opened to the blossom tree behind her, while she sits on this floor in exquisite garments. When I watch films, I like to be visually entertained, as well as intellectually entertained.
Ear Porn: B+
The score was used very effectively in this film, especially in its most sexual and sinister moments. The passion and the raw emotion were very well complemented with a dramatic orchestra. These highly anticipated moments, would not have been the same without them. Sound really does make or break a film.
Representin': B+
This is my first international film review! Hurray! The film is in both Korean and Japanese, as each language was indicated in different colored subtitles. This film has been categorized as an LGBT film, but it doesn't feel like it. The film is just a tender love story like any other. Sook-Hee loves Lady Hideko regardless of what she is and what she has done. Both women defy the odds to be together. That's what I like about this film. In a lot of American films, especially these days, there is forced diversity with horrendous stereotypes, and the overt sexualization of LGBT characters. I noticed that this isn't as much of an issue in many other countries, especially European ones. Yes there is a bit of sex  in this film, but it works. It advances the plot, and is built up from the beginning. 
Girl Power: A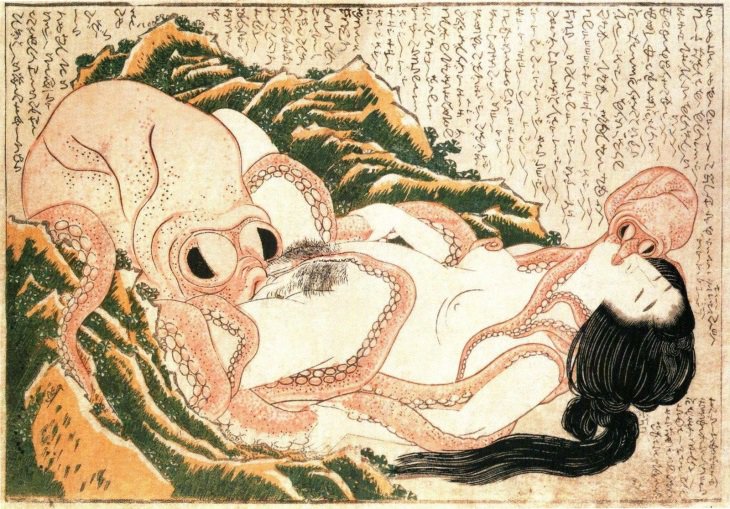 All the male characters are swine in this movie. They're voyeurs, attributing parts of their lives to sexual pleasure, but not really understanding it. They have false misconceptions of what women really want, thinking that real love and sex revolve around the erotica they enjoy. It's not unlike men today thinking that what they see in porn is real.
Lady Hideko and Sook-Hee seem meek at first, but we see over time that they are both amazing women. Sook-Hee is loyal and compassionate. Lady Hideko is cunning and determined. They both figure out ways to win in the end and escape their captors. In a way, they free each other.
Box Office: N/A
The Handmaiden has grossed over $460,000 in the USA as of October 28th. Since this is a foreign film, this number may seem a bit low. I couldn't find the box office results for Korea.
Also, later on this week, I will be reviewing Moonlight! Stay tuned!
ADRIANA, THE CINEMA SOLOIST