Summer movie season has just kicked off, and it's looking pretty awesome! There are so many movies I am looking forward to, and Neighbors 2 was one of the first in the lineup. Actually, I was a little nervous about the sequel because the first Neighbors film was a hilarious, clever comedy that remains one of my personal favorites. In my opinion, it was not set up for a sequel. It was one of those movies that ended perfectly, and would be hard to replicate. I didn't really have a desire to see what happened next, because everything was satisfied in the first installment. So last year, when I heard the announcement of the sequel, this was my reaction…How in the world would the writers and director follow the first success?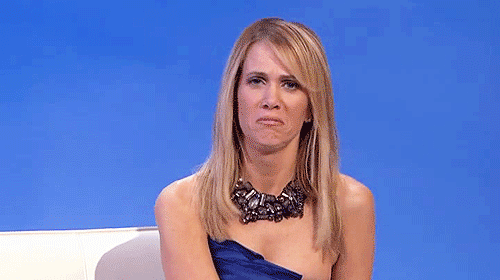 Last night, I went to see the sequel. The previews looked hilarious, and I thought I would give it a shot. Luckily, my expectations were succeeded. I took my brother along, and we both had a great time.
Neighbors 2: Sorority Rising
Starring: Zac Efron, Seth Rogen, Rose Byrne, Chloe Grace Moretz
Director: Nicholas Stoller
Report Card
Story: B+
I'm not going to lie, Neighbors 2 was almost a complete retread of the first film, but with more laughs, and a series of twists. Mac and Kelly (Seth Rogen and Rose Byrne), expecting a second daughter, have just sold their home, and are now in escrow- which means that the new owners can back out of the sell before 30 days. Parallel to this plot, the sisters of the newly formed Kappa Nu (Chloe Grace Moretz, Kiersey Clemmons, and Beanie Feldstein) move in next door in order to become the first sorority that can party. They enlist the help of former frat bro Teddy (Zac Efron)- who is still not over the events from the first film. He's going through a quarter life crisis, which is a huge plot driver in this film. After the Kappa Nu sisters expel Teddy from the sorority, he switches sides and helps the "old" people regain control.
Neighbors 2 brings more laughs and heart than the first film, and I never thought I would say that. While not a perfect example, the film touches on the subjects of friendship, feminism, parenthood, and growing up.
Aesthetics: C+
The visuals are nothing special and even cheap looking at some points (the apparent green screen when Mac is in Australia), but the film's humor and storyline don't really need any fancy effects or cinematography. If you count the physical attractiveness of Zac Efron, and the brief appearances of Dave Franco, Selena Gomez, and other attractive celebs, I guess that helps.
Ear Porn: C+
Did I see Teddy and Pete (Dave Franco) dancing to Footloose? Yes! Sprinkled throughout the movie are some other catchy tunes such as Bend Ova by Lil' John and Tyga, and a remake of Kanye West's Black Skinhead, but other than that, there weren't any real standouts in the soundtrack.
Representin': B+
While this isn't the best incorporation of inclusion, I appload Nicholas Stoller and the creators of Neighbors 2 for their strides in being more inclusive. There were a significant amount more POC's in the cast, especially within the sisterhood. A sorority that aims to be different should have different kinds of women represented right? On a side tangent, the Panhellenic Council at my school released a promo video not unlike the one presented at the beginning of the film. A popular anonymous account retweeted it, with #diversitymatters, trying to bring attention to the fact that many sororities haven't diversified, especially in the south. 
I was happy to see the return of Jerrod Carmichael (Garf) and Hannibal Buress (Officer Watkins), if only for a couple brief moments. Kiersey Clemmons (Beth) is a delight and I love that she rocked her natural hair. Also a delight was Girl Code's Awkwafina (Christine). I wanted to hear more from her character! Another notable step in inclusion is Pete's engagement. While not mentioned in the first film, Pete is gay. There isn't a major coming out scene, and he's still who he is, except more mature. There are no jokes or homophobia surrounding his sexuality, and the bond between him and Teddy grows stronger. I loved Dave's acting in the proposal scene, and the former Delta Psi brothers shouting "USA! USA!" Sadly, Neighbors 2 was largely filmed in Georgia, which tried to pass the religious freedom bill earlier this year.
Girl Power: B+
Unlike the first movie, Neighbors 2 adds considerable more depth to its female characters. Sadly enough, it is true that sororities are not allowed to throw their own parties, and the alternative: frat parties- which are cesspools of misogyny, sex, and creeper vibes. I love how this sequel spins the ideals of the first movie. One of my favorite moments in the film  is when Pete and Teddy are arguing, and Pete mentions "Bros before hoes". Teddy replies along the lines of, "Don't call them that anymore." The female characters in the film just want to be equals, and are given as much comedic power as the males- Rose Byrne especially. I love how Kelly is just as dumb and irresponsible as Mac, and admits to her faults as a parent. Even though she's pregnant, she isn't sidelined or given a lesser role. Neighbors 2 gives a positive message at the close of the film, when the Kappa Nu sisters decide it's better to be themselves that sell out in order to keep their home. When a girl asks, "Do I have to wear a hoodie? I like to dress pretty…", Shelby tells her she can wear whatever she wants and welcomes her in.
Box Office: A
Things are looking great for Neighbors 2. Thursday receipts show sales of 1.7 million prior to the US opening weekend, higher than its competitors, The Nice Guys, and The Angry Birds Movie. International markets are reporting over 20 million.